,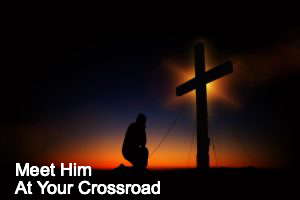 Change Has Become Normal
E
very day something else has changed. Here in Jackson and the state of Tennessee we are under a "must stay at home" order. We are to only go to essential businesses and take care of essential things. Family visits are permitted by restricted by the number of people. So I would expect more change to come. Let's pray for a change for the better! This does not feel like the week before Easter. I would like to have a short communion service with everyone on Facebook Live Wednesday night at 6:30 pm. We will focus our Bible Study on the Last Supper of Jesus. Get some bread and grape juice if you are able and let's celebrate the feast together.
PLEASE if you need assistance in any way let your church family know. We are available for rides or for errands or the meeting of any ministry need. The "church" is not a building, WE are the church! We are the body of Christ, the family of God. Let's support one another, serve one another, pray for one another, encourage one another. Church: 784-4949/Pastor 616-7998/Linda 616-6126
UPDATE ON SCHEDULE
We are going to go live on Facebook "CrossRoads Assembly of God" Sunday at 10:00 am. We are attempting to continue our regular schedule and "look". Wednesday nights Pastor Joel will continue with the New Testament Survey course. This week we will introduce the book of James and perhaps Galatians. You can also watch the videos on Youtube. The sermon player on this site will open the video or you can go directly to CRAG Teaching Fellowship on Youtube.com

New Things
This newsletter is a new thing!! We have also added a calendar on the web site in order to remind you of the devotional scripture of the day and any upcoming events. We have a PRAYER WALL on this page under the Sermon listing where you can make a prayer request, or offer a prayer for others. You may offer a prayer and allow others to agree in prayer with you. You may post a request that everyone can see and again when someone clicks on the "praying hands" it is an indication of their prayers for the request.

You may also make a request anonymously or just submit your name for prayer. Try it out! It's a great way to stay connected.
We are working on an APP for your phone that will be a smaller version of the web site and something that you can check on a regular basis. This will take some time, but not as long as you might think, so just be ready for the news.
Giving
There are many ways to give to the church. You may drop the offering by the church any morning Monday to Thursday, 9-12 am.
You may mail your offering to the church at CrossRoads A/G, PO Box 12344, Jackson Tn 38308.
You may give here on the web. The giving link is the last link listed. This will take you to the Engage giving site. If you are already a user of Engage then you just continue as usual. If you are new to Engage then you either have to create a new account or give as a visitor. Creating a new account allows you to receive credit for your giving at the end of the year. In order to create an account the church must have your email address on file, then as you create your account the sign-on and password and add your credit care or bank information.
No matter how you give—God bless you for giving during these difficult times!!