,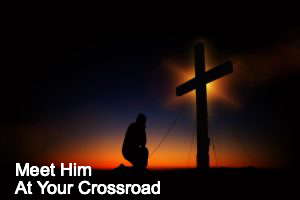 Romans 15:13
I pray that God, the source of hope, will fill you completely with joy and peace because you trust in him. Then you will overflow with confident hope through the power of the Holy Spirit.
Sundays at 9:00 a.m. we have 2 new small groups called "Free to Grow" & "Completely Free." These are great classes and we would love for you to join us. It's a great way to grow in Christ with other believers.
On Wednesday night join us for our DESSERT & DEVOTIONS series at 6:30 in the Fellowship Hall. What a treat! Various teachers will be leading us through "Alive in Christ" by Global University, studying Salvation, Repentance, Faith, Conversion, Regeneration, Justification and Adoption. You won't want to miss this sweet fellowship every Wednesday night!
PLEASE if you need assistance in any way let your church family know. We are available for rides or for errands or the meeting of any ministry need. The "church" is not a building, WE are church! We are the body of Christ, the family of God. Let's support one another, serve one another, pray for one another, encourage one another. Church: 784-4949/Pastor 616-7998/Linda 616-6126
UPDATE ON SCHEDULE
We are live on Facebook "CrossRoads Assembly of God" Sundays at 9:00 am. We have in-person Worship at 10:00 a.m. You can also watch the videos on Youtube. The sermon player on this site will open the video or you can go directly to CRAG Teaching Fellowship on Youtube.com

New Things
The newest thing is a new church app. You can download the "CrossRoads Assembly of God" by first downloading an app from "Sharefaith" which is the company who supplied the church app for us. After you have downloaded their app you will see a "Find your Church/Ministry" tab. Enter CrossRoads Assembly of God, (Note the capital R) Tap and save. Tap allow to receive notifications.

Giving
There are many ways to give to the church. You may drop the offering by the church any morning Monday to Thursday, 9-12 am.
You may mail your offering to the church at CrossRoads A/G, PO Box 12344, Jackson Tn 38308.
You may give here on the web. The giving link is the last link listed. This will take you to the Engage giving site. If you are already a user of Engage then you just continue as usual. If you are new to Engage then you either have to create a new account or give as a visitor. Creating a new account allows you to receive credit for your giving at the end of the year. In order to create an account the church must have your email address on file, then you create your account the sign-on and password and add your credit card or bank information.
No matter how you give—God bless you for giving during these difficult times!!